Ski School Davos Klosters
Ride and Smile, the best way to learn

Second time and improving My second season with them and they got even better!!! Great teaching and knowledge me and my wife got two teachers and both were amazing. We improved a lot absorving tecnique and the good spirits of the Mountain!! The name says everything. You ride and smile!!

Another great day Once again had an amazing day with Ride and Smile. Leo is an amazing teacher. Through drills and patience he helped me correct years of bad technique. It was so much fun. Thank you so much!

Gut geplante Touren, hilfreiche Informationen und Tipps Die Touren waren gut vorbereitet und bestens dieauf Anforderungen der Gruppe zugeschnitten. Die Schneeverhältnisse waren nicht ideal, der Guide hat das Beste rausgeholt und uns trotudem zu einigen schönen Pulverhängen geführt. Sehr hilfreich waren auch seime Tipps zur Skitechnik. Bei wunderbarem Wetter durften wir unvergessliche Tage geniessen. Es hat gepasst. Besten Dank Manuel und weiterhin viel Erfolg!
Amazing snowboarding progress in just 3 days! Thoroughly recommended!!! Matteo was brilliant, even before the snowboarding lessons began, from providing a recommendation on the type of beginner board to rent, to thoughtfully suggesting my girls have their first lesson at the base of Jakobshorn/Davos, rather than battle the t-bar at Madrisa/Klosters (which is what I did two decades ago and enough to put off any beginner snowboarder for life!) As for the lessons, the results speak for themselves: towards the end of day three's lesson, they successfully navigated a black run! Equally important in my book is the way a lesson is taught (I joined for a morning). Matteo's enthusiasm is infectious and speaks to his teaching style. He takes things very steadily. The focus is on staying in control, and laying strong foundations (which speaks to his training as a professional fencer!) Regarding the admin side of things, faultless.

Top Skischule und Freeride/Tourernguide Top Skischule und Freeride/Tourernguide Firma in der Region Davos/Klosters. Kann ich nur Empfehlen. Die Leute kennen die Gegend sehr gut und finden immer wieder gute Schneeverhältnisse für Pulverschneeabfahrten. Skischule mit Erfolgsgarantie.

Best snowboardschool I know This was the best snowboard school I have seen so far in the Alps.
I was there with my kids (1st and 3rd year of snowboarding for the kids) and they truly enjoyed the lessons with Matteo.

Matteo really knows how to motivate kids and how to teach snowboarding from beginners to pros.

Einzigartige Schneeschuh-Wanderung Unglaublich tolles Erlebnis! Waren mit Manuel Schneeschuhwandern und hatten ein einmaliges und wunderschönes Erlebnis! Kann ich nur empfehlen und wir werden definitiv wieder kommen! Ganz herzlichen Dank, wir werden noch lange von den schönen Erinnerungen zehren.

Daaaanke, tolle Skischule und mega netter Skilehrer Raphi Hatten eine tolle und sehr lehrreiche Zeit mit Raphi, hat richtig Spass gemacht. Wir freuen uns schon aufs nächste Mal😃

GlobeTrotting482258
01/01/2023
IL TOP Maestri bravissimi e divertimento assicurato! La scuola Ride & Smile è la migliore voi possiate trovare a Davos! Super consigliata!

Giornata favolosa Esperienza stupenda con Matteo maestro di snowboard ...competente e professionale e pure divertente che non guasta!!!
Ride and Smile Ski School in Davos - I had a fantastic time skiing with Manuel from Ride and Smile! Did some awesome off-piste runs that were so easy to get to! My entire trip revolved around what I wanted to do and how I felt. Everything about my time - the skiing, the views - was amazing!
Top Skischule und Freeride/Tourenguide Company in der Region Davos-Klosters. Kann ich nur herzlich Empfehlen.
Amazing ski teacher, taught us the ski technique in minutes!
Tolle Snowboardschule in Davos/Klosters. Hatte sehr viel Spaß und habe sehr viel in kurzer Zeit gelernt. Definitiv weiterzuempfehlen!
We did the two day avalanche course with Manuel- we were lucky to have wonderful weather! We were a group of 4 with varying degrees and skills. Manuel was flexible to our needs regarding time, group, skill level, etc. he even helped us with accommodation (which we really appreciated). We appreciate the help and skills that he has provided us with. The material training (probe, beacon, shovel, etc.) was very clear and well explained. We also really appreciated the insight that he gave us regard snow conditions, terrain, and app navigation. The white risk app has an overload of information that Manuel was very helpful to work through with us, and give us more skills to plan our own fun and SAFE tours in the future. Thanks Manuel!
Ich habe zwar keinen Kurs mitgemacht, allerdings habe ich mich als Anfänger auf eine schwere Piste verirrt. Zwei Lehrer von Ride and Smile haben mich zufällig gesehen und mir geholfen gut runter zu kommen und mir noch etwas beigebracht.
Nicola Di Marzio
12/12/2022
The ski school In Davos Run and smile help me a lot! Nuno was great in showing me all I had to do to improve my technique and me improve my mistake helping me having more fun skiing! Truly recommended!
Thank you so much for Manuel's support, to gain my confidence and to overcome my fear. We enjoy the nice view, fun of skiing and Manuel's tutorial
Manuel helped my wife to get safely down the hill in Klosters so she get back on track on the skies and overcome some fear. Thank you very much
Die Ski Schule in Davos gab mir eine grossartige Lektion über Carving!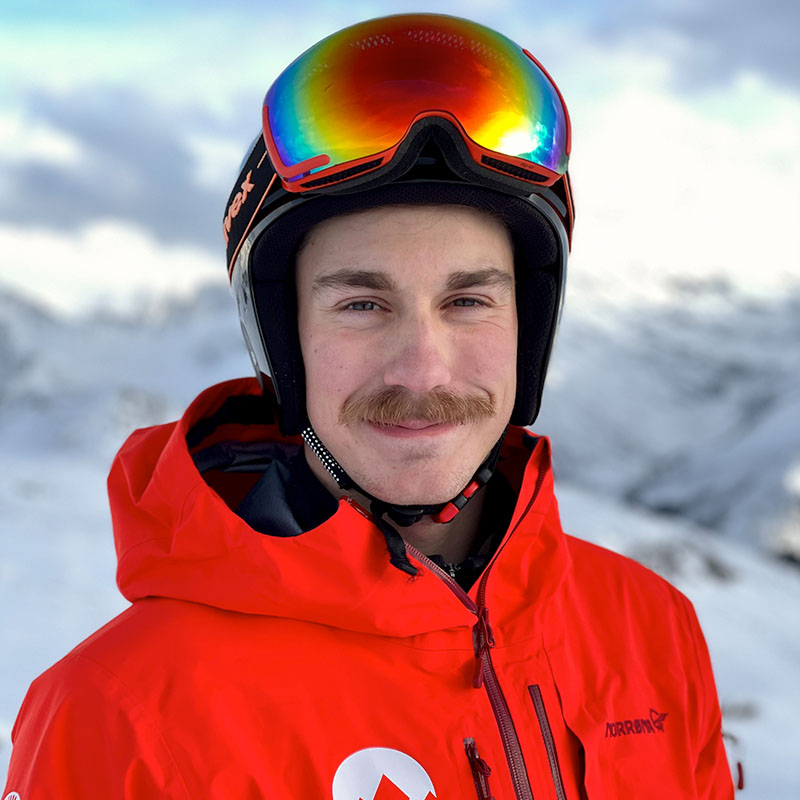 Alex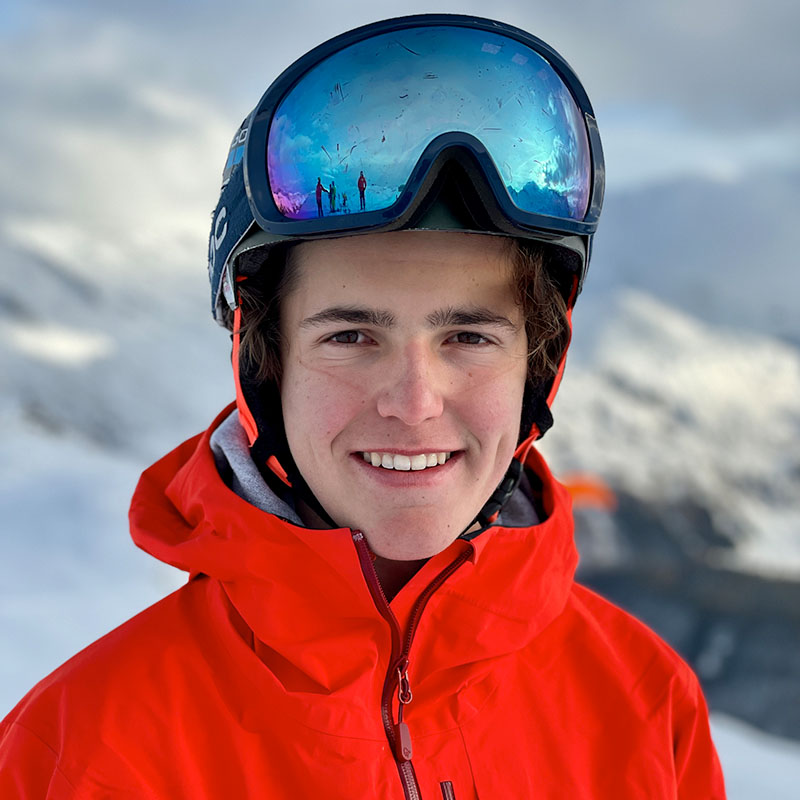 Floris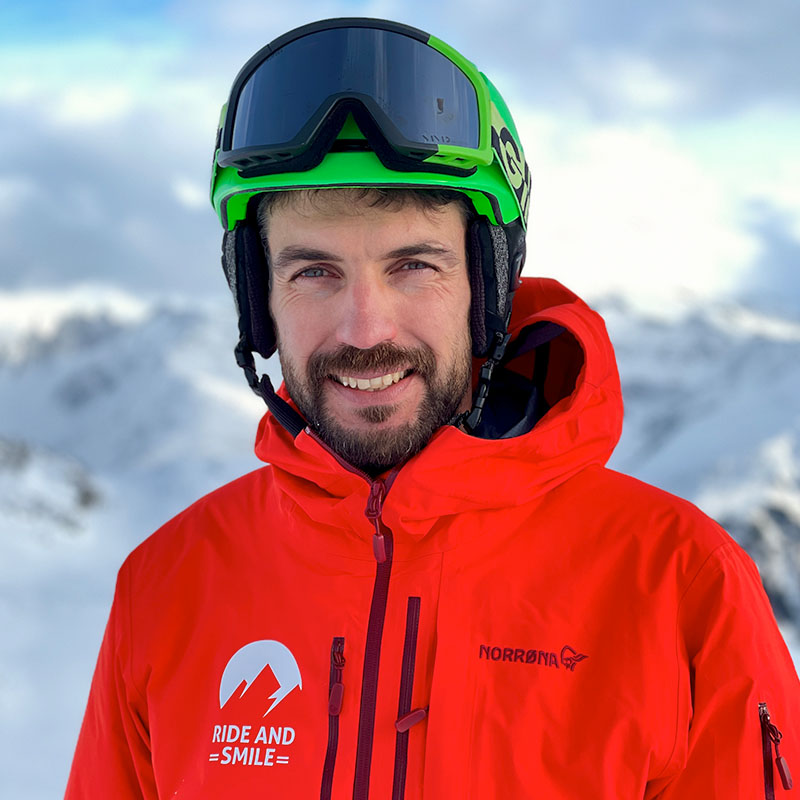 Leonard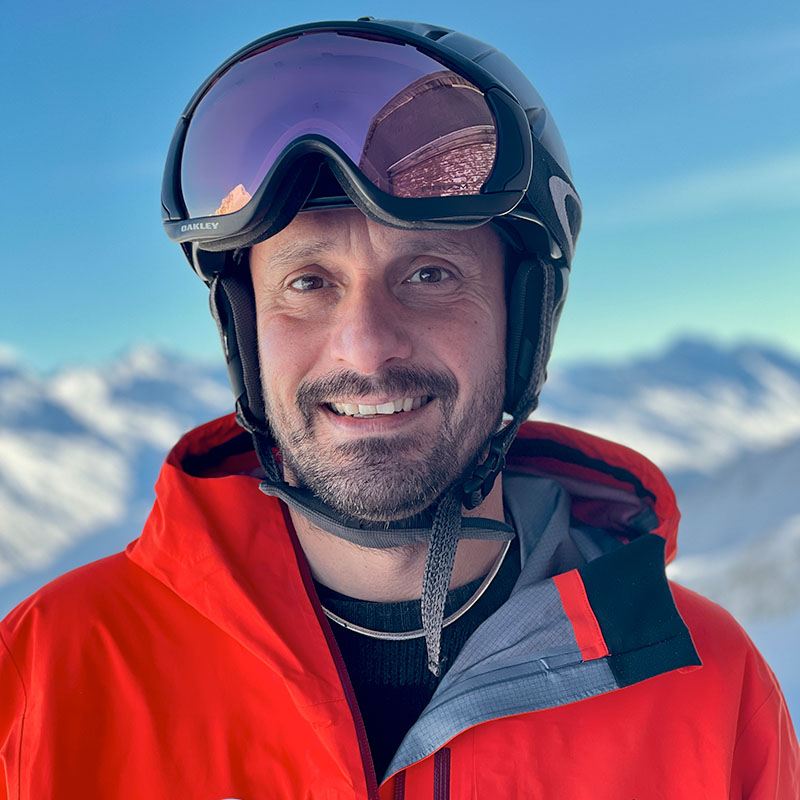 Matteo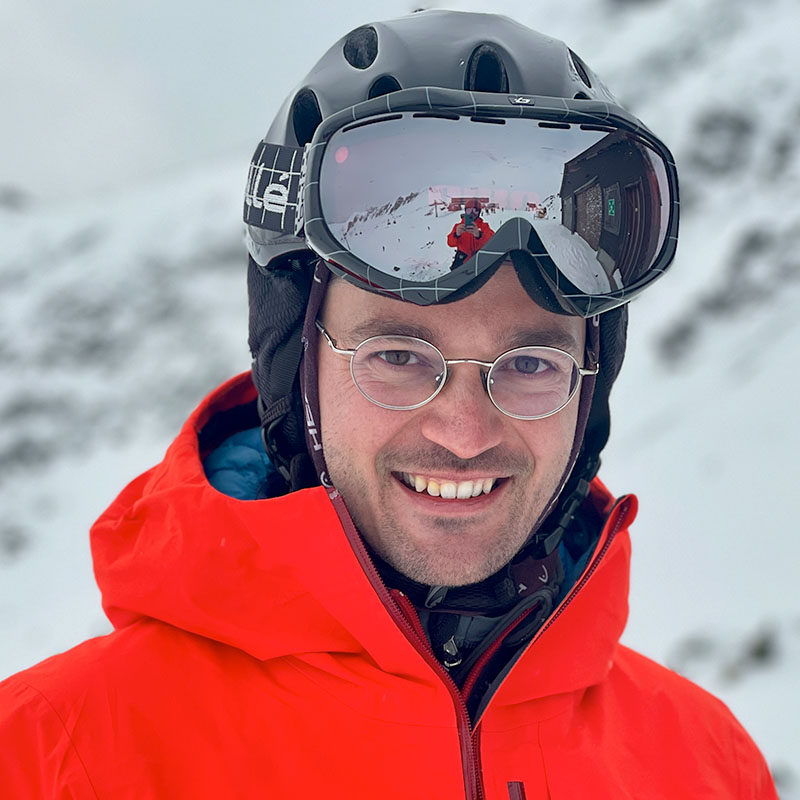 Raphael
Reasons to spend a ski holiday in Davos and Klosters
Located in the canton of Graubünden (Grisons), Davos and Klosters is worldly known as Switzerland's top ski touring location. The region offers plenty of skiing options for its visitors, from beginners to those who seek adrenaline, including family-friendly ski lessons, ski lessons for beginners, backcountry skiing and big chances of getting first track.
EASY ACCESS
When in Davos and Klosters, your resort is close by – and that is one of the most important things when picking a destination. From Zurich Airport, it is only 1h40 by car or 2h15 by train. Easy and fast access makes all the difference!
ONE DESTINATION, TWO CITIES
Get ready to enjoy two cities on the same trip! The connection between Davos and Klosters allows you to experience twice as many ski trails, out of bounds skiing and fun activities. In total, there are 269 km of ski slopes, 80 different slopes and 7 unique mountains that satisfy all preferences for skiing and
snow sports
.
SNOW-SAFE WINTER HOLIDAY
The Davos (or Klosters) ski resort reaches 3,000 meters in altitude, which makes the chances of snowing here higher than most resorts. It is easier to plan your holiday when you know there are more probabilities of snow during the winter season!
Switzerland: The best place to ski
Breathtaking landscapes, suitable slopes for beginners, almost vertical adrenaline-filled slopes, cozy and inviting resorts for the whole family and the best off-piste skiing location in Europe. You can find all these attractions and so much more on the beautiful mountains of Switzerland!
SAFETY AND CERTIFIED INSTRUCTORS
There is no denying Switzerland is synonymous with trustworthy and high-quality skiing, with wide, well-structured and well signposted ski slopes and also ski instructors who are tested annually and certified by the renowned Swiss Snow Sports organization. You can even schedule a private ski lesson with them!
GREAT SERVICE AND HOSPITALITY
Hospitality is the byword in all venues and resorts, offering the highest level of public transport with punctual services and easy access. Besides taking the train, you can even ski from one place to the other!
AN UNIQUE SCENARIO
Ski destinations in Switzerland have, throughout history, been built near mountain villages. Picturesque landscapes have been preserved with their traditional alpine charm, creating a unique and special place that makes this country the number one ski vacation choice for many travelers.