In the canton of Graubünden, Davos is one of the most beautiful and inspiring regions of Switzerland.
In winter, the Davos and Klosters region is home to one of Europe's most important ski resorts, offering wide and very well prepared slopes perfect for snow sports.
Ski School Ride and Smile is prepared to provide children and adults with the most fun and unforgettable ski lessons in Davos and Klosters.
Children in skiing: Learning and lots of fun!
If many adults like to ski in the snow and take sports seriously, children see the sport as a fun time.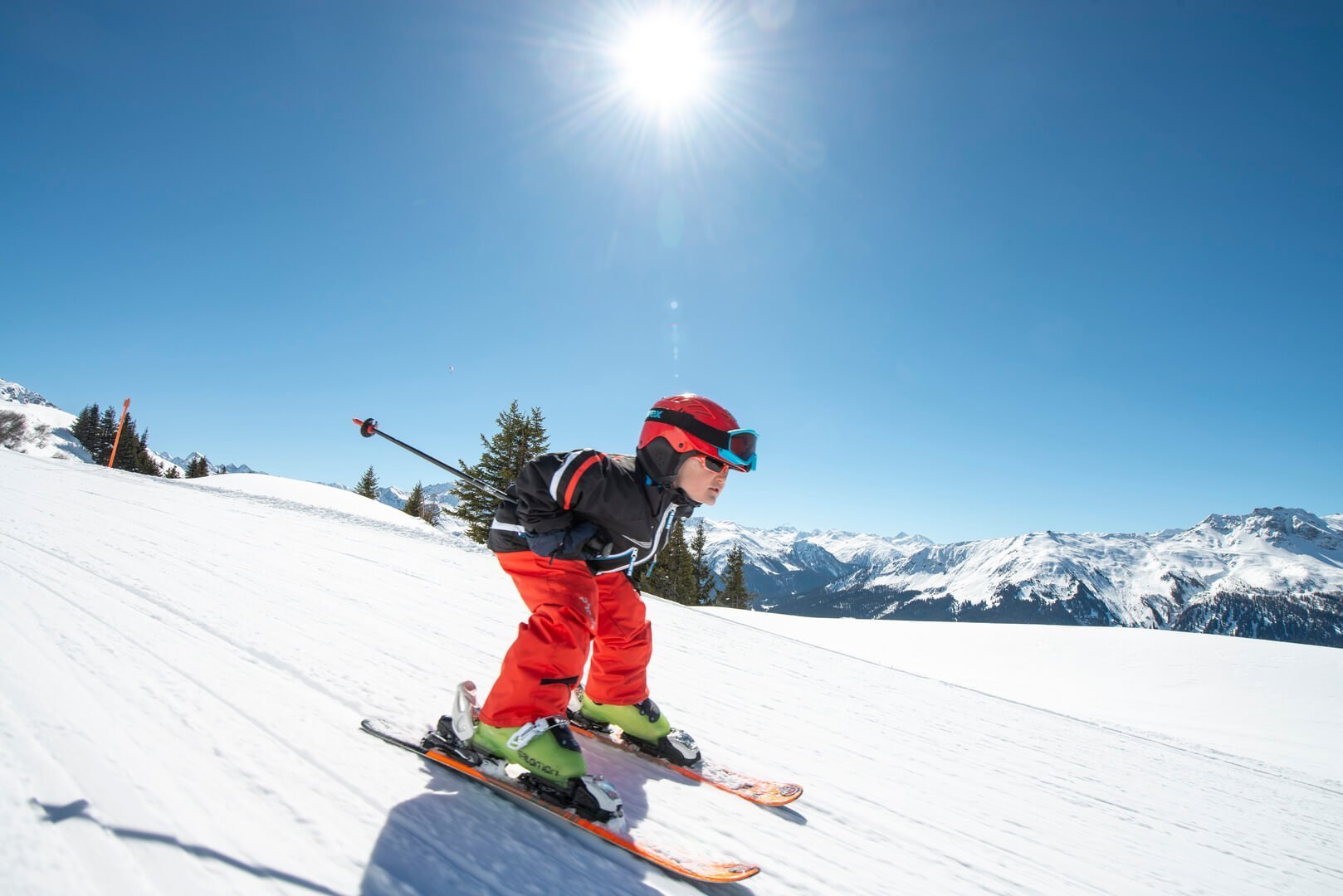 Kids learn differently than grownups. Most kids need to get the basic idea of what you want them to do, and then they need to do it. Repetition with coaching is the prescription for children. They will learn by doing with a lot of fun, not realizing they are getting something taught!
Like adults, children have their desires, so the chosen ski school must know how to meet small clients' needs.
Teaching skiing for kids
Ski school Ride and Smile for Childrens in Davos – the best way to learn
Each child has the time to learn and put into practice the things they have learned. So does with sports – in particular in skiing.
When teaching manoeuvres for boys and girls, it is necessary to remember that this is a moment of relaxation, where there is no space for pressure and goals.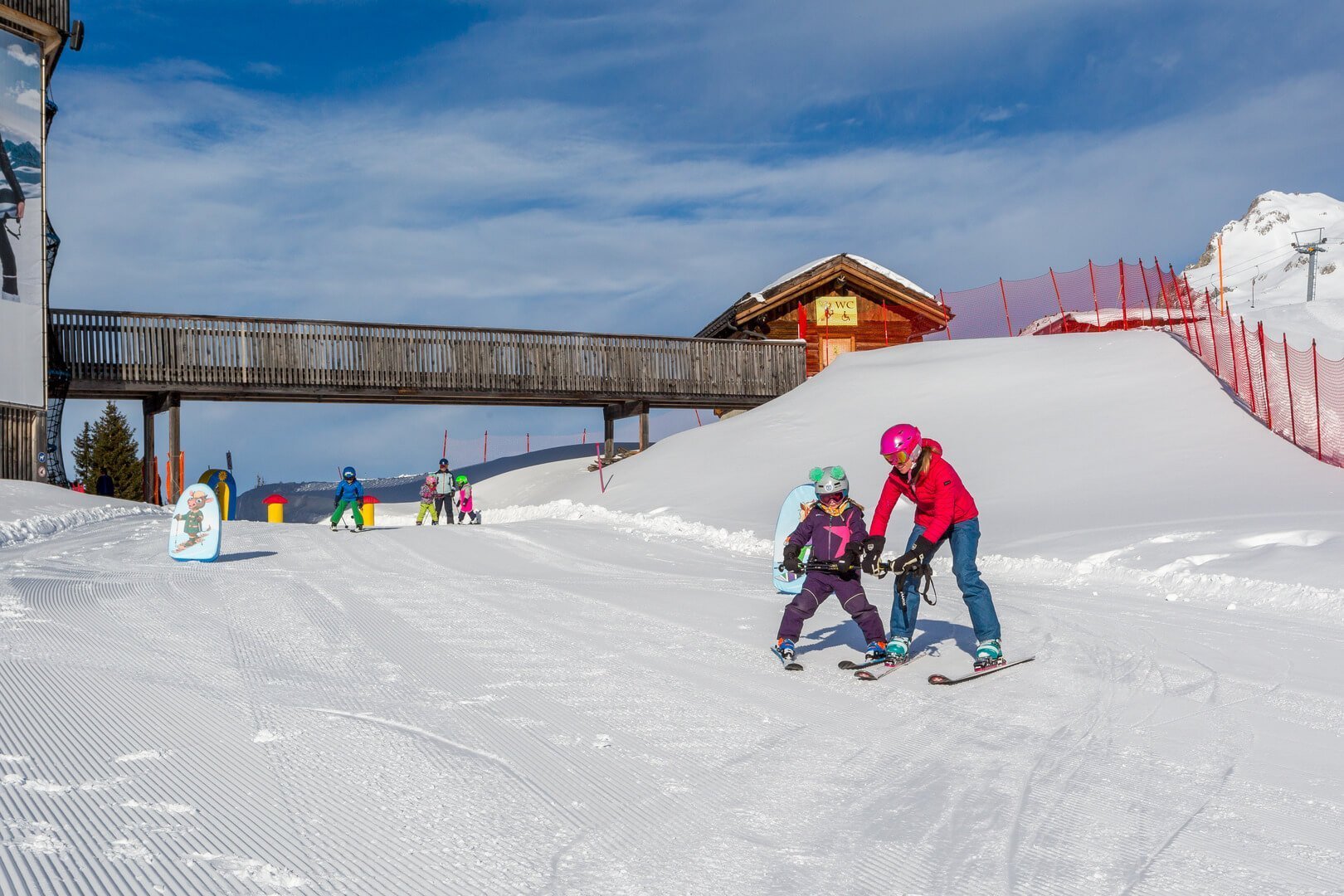 That's why Ride and Smile's ski instructors avoid putting any pressure or burdens on children. The classes taught by our team are always focused on leisure and entertainment. With this, children feel freer to play, do their manoeuvres in the snow, and discover how skiing can be magical.
Family Ski Lessons 
Ride and Smile believes that ski holidays are moments to be enjoyed with the family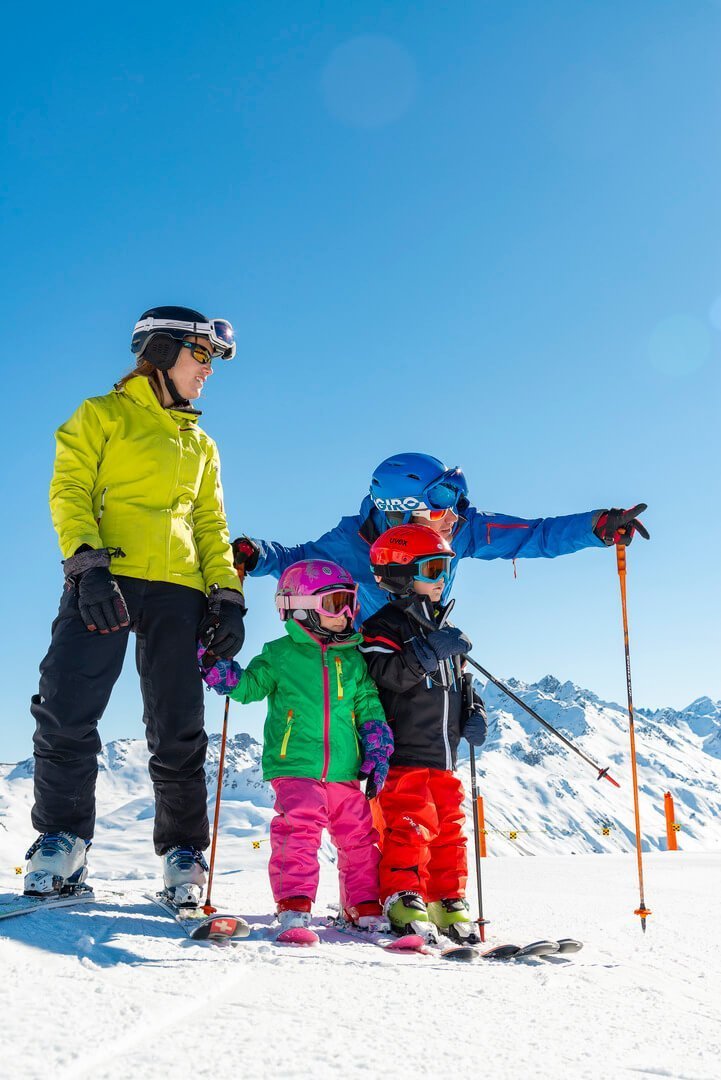 By joining one of our lessons, you can book a teacher for the whole family without extra charge. We understand that families may prefer not to ski together 100% of the time because there might be differences in ski levels.
So the family ski teacher will give you total flexibility on how your day will be at the slopes while also providing insider tips such as the best spot to have a break, the perfect place for lunch, or meeting up during the day.
Private ski lessons for beginners in Davos e Klosters
Ride and Smile Ski School – Learn to ski in 3 days
Ride and Smile works with private classes because we believe it is the best way to learn how to ski. Whether it is with your family, a group of friends, or even just by yourself, one-on-one classes with the instructor are an opportunity to work on specific techniques and allow people to ski without worries, just having fun! You will also have the ski instructor's full attention and get safety tips specifically for your skills and preferences.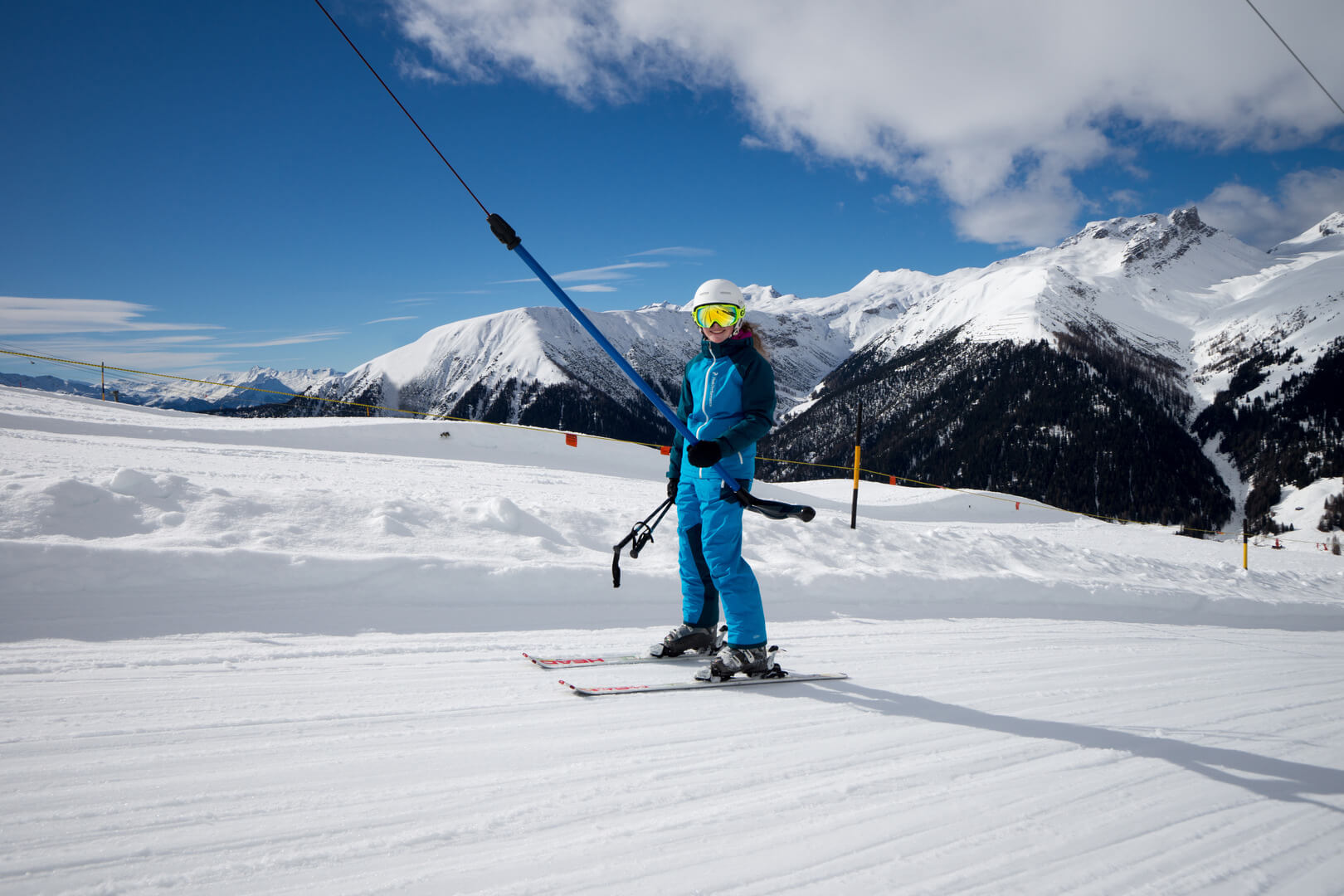 To guarantee success in any sport, it is essential to pay extra attention at the beginning. The first contact with skiing has to be pleasurable and provided with the proper techniques to raise your confidence and knowledge for rapid improvement!
Check all the winter activities we offer. Do you miss any? Get in touch, and we will make it possible for you and your family.