For many adventurous sports people, skiing in the snow is the ultimate dream that brings adrenaline and lots of excitement. Sports practice attracts thousands of people around the world, children and adults.

Anyone who has tried skiing in the snow and loved the feeling surely dreams of getting to know Davos, one of the best ski resorts in the world.

Skiing in Davos is one of the best attractions in Switzerland. The Ski station located in the Swiss Alps has clues to practice the activity, involving beginners, intermediate and experts.
Read more:Which is your ski level? Davos Klosters is ready for all type of skiers!
Davos: the most emblematic ski slopes in Europe
The Davos Ski Resort has some of the highest slopes in Europe and some of the oldest ones as well. Also, those arriving at the place will find a breathtaking view of Lake Davos.

Davos has more than 320 km of ski slopes. The region is separated according to the valley side, and in six ski areas, which are: Parsenn, Gotschna, Jakobshorn, Pischa, Madrisa and Rinerhorn.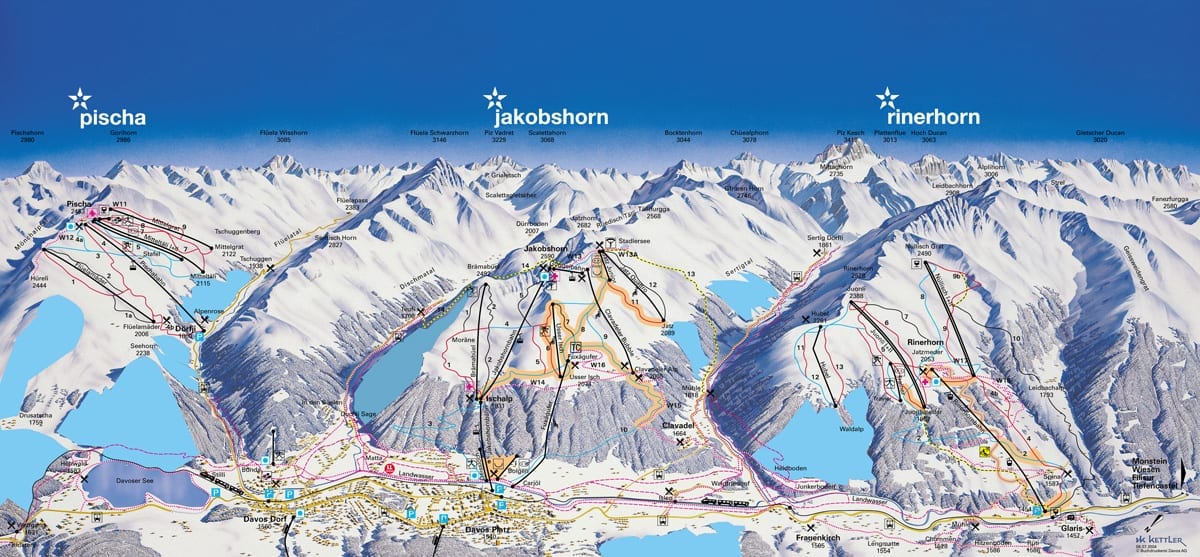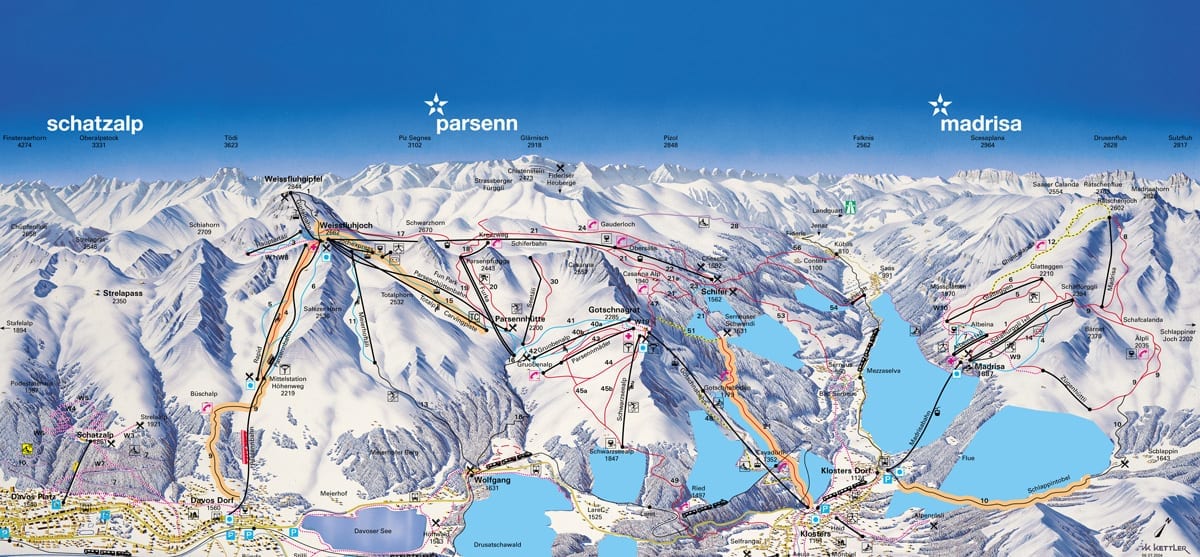 The Davos Ski Area is between 1,560 meters to 3,000 meters high and has 99 slopes in total, separated to practice according to the level of difficulty. With this, the practice of sports can be done by all.

The largest slope in Davos is Weissfluhgipfel to Küblis, which is in the intermediary and advanced category is 12 km long and ideal for those who do not give up on the snow with daring stunts.
Learn to ski in Davos

The Swiss Alps are incredible for anyone who wants to learn to ski, or even for those who already have experience.

The region has a complete structure for the practice of sports and Ride and Smile has private lessons of Alpine Skiing and all sports in the snow, among them Telemark, Snowshoe walking, taught by the professional ski instructor: Manuel Vögel, who has been working in the area since 2003.

The goal of Ride and Smile is to be more than a ski school; the company aims to provide a personalised service that makes unforgettable the snow skiing experience in Davos.
Did you feel like skiing in Davos?
Ride and Smile has the guide you need to take advantage of numerous activities in Davos and Klosters. Learn all the techniques for safe skiing and have fun throughout the learning process.
Contact us and start your private Skiing class in Davos.