Davos, located in the canton of Graubünden, is one of the most beautiful and inspiring regions of Switzerland. At this time of year, the cold of winter is a gimmick for the practice of skiing in the snow.
Those looking for ski school in Davos Klosters find in Ride and Smile instructors trained to teach skiing for children and adults.
Children in skiing: Learning and lots of fun!
If many adults like to ski in the snow and take sports seriously, children see the sport as a fun time. The little ones are not worried about participating in championships; they just want to play in the snow and learn a new sport.
Skiing in the snow in Davos Klosters is an unforgettable opportunity, the Swiss Alps have an incredible landscape, making all the fun a unique moment.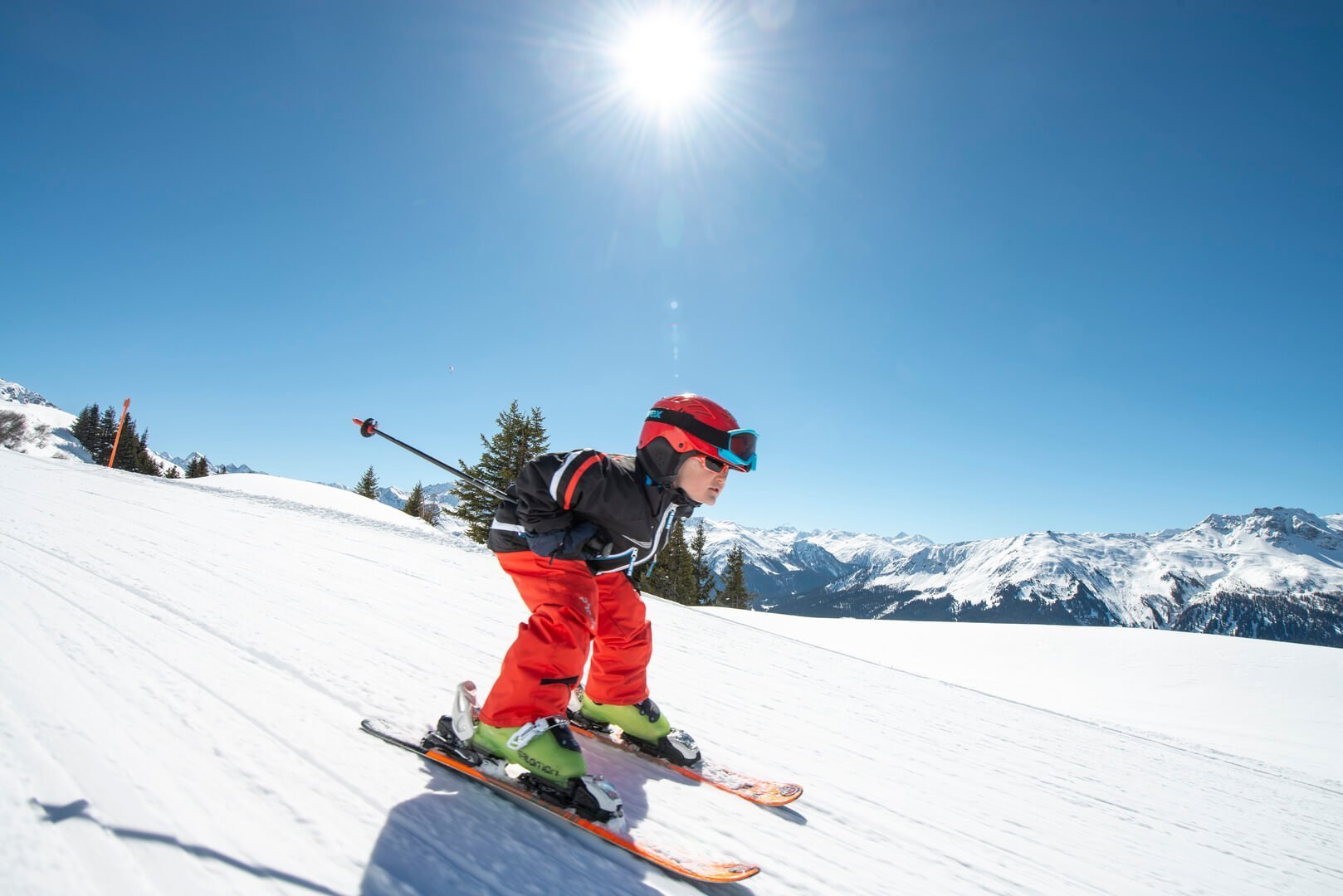 Children are great learners when it comes to skiing in Klosters: With the teaching of our ski teachers, children listen to the directions and can repeat the manoeuvres shown by the instructors.
Just like adults, children have their own desires, so the chosen ski school must know how to meet the needs of small clients.
Teaching skiing for kids – Ski school Ride and Smile for Childrens in Davos – the best way to learn 
Each child has their time to learn and put into practice the things they have learned. So does with sports – in particular in skiing.
When teaching manoeuvres for boys and girls, it is necessary to remember that this is a moment of relaxation, where there is no space for pressure and goals.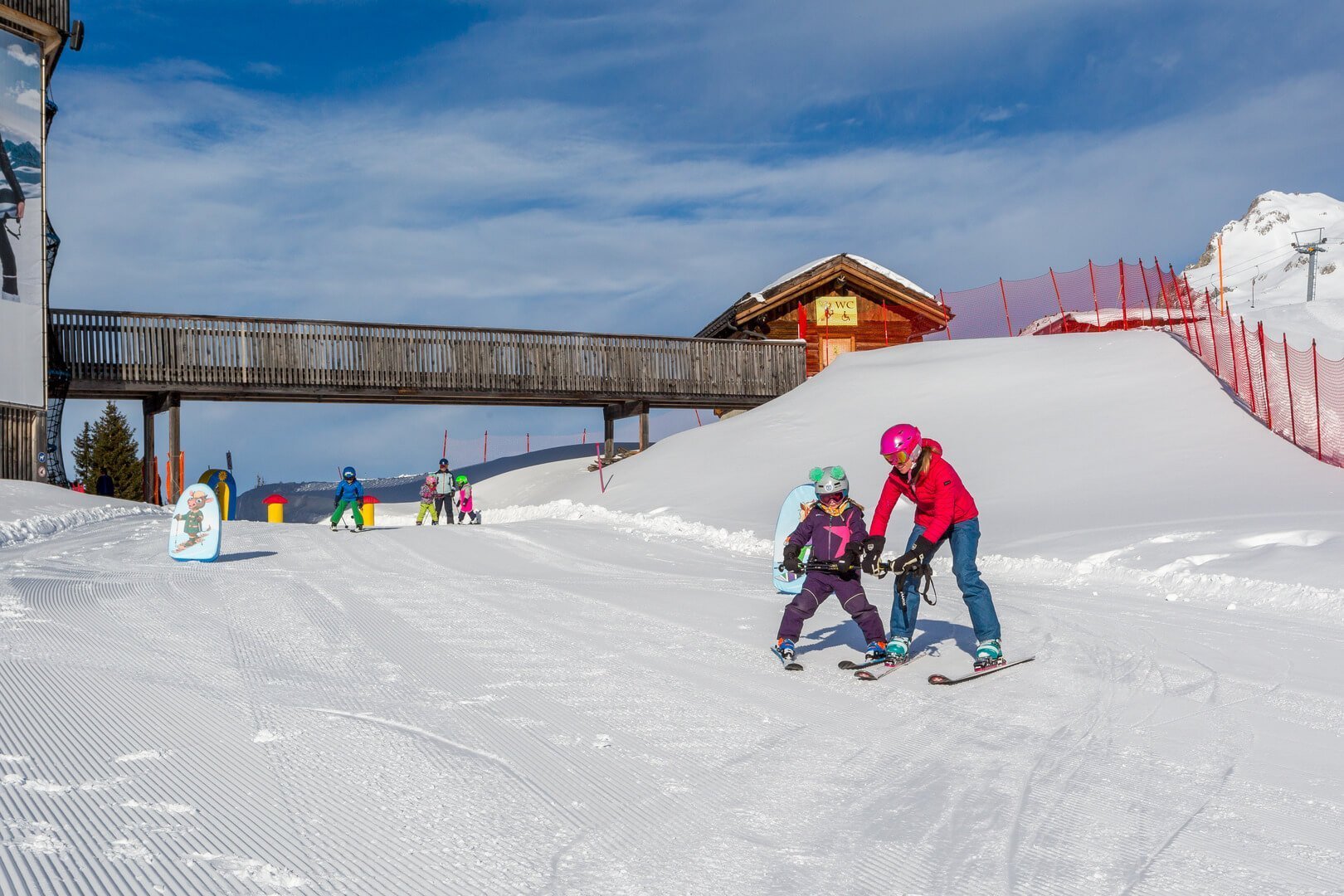 That's why Ride and Smile's ski instructors avoid putting any pressure or burdens on children. The classes taught by our team are always focused on leisure and entertainment.
With this, children feel freer to play, do their own manoeuvres in the snow and discover how skiing can really be something magical.
Ride and Smile: The perfect tour guide in Davos!
We know that anyone who is going to visit Davos Klosters does not just want to ski in the snow. With so many options for leisure and sightseeing, adults and children long to know all the entertainment options that the region offers.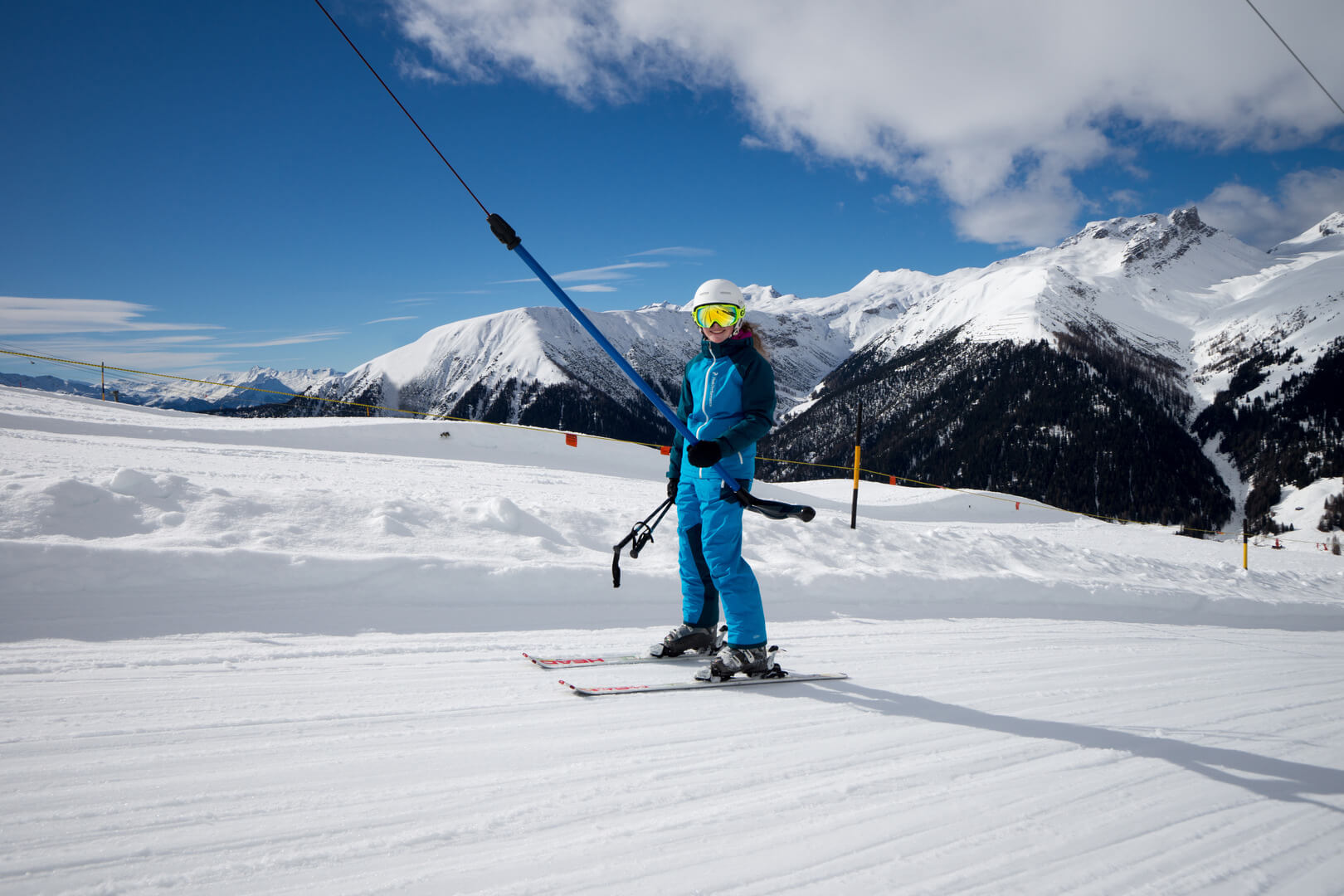 Our main aim is to broaden the tourism experience of our customers. So we take care of every detail: Providing transport, restaurant reservations, tips for night walks and lodging in a rustic chalet in Davos Klosters.
Our Ski School offers Concierge service, and we care about every detail on and off the slope. Check all the winter activities we offer. Do you miss any? Get in touch, and we will make it possible for you and your family.
Would you like to know Davos Klosters with Ride and Smile? Contact us and book now!